We are asked so often for uPVC windows cleaning tips and how to keep our double glazed windows clean and in tip-top shape.  Our range of uPVC windows are virtually maintenance free, requiring little care to keep them looking their best.  A simple soapy sponge to wash the frames and panes alike is all you really need to keep your windows at their sparkly best. However, to help you out further we went to our social media followers to see what top tips they have for getting their windows fresh and clean. Read on to see the ideal method our followers have suggested to get the best out of your uPVC windows.
To follow these window cleaning tips you are going to need:
Dustpan & brush (or damp cloth)
Washing up liquid
Sponge
Vinegar
Newspaper
Microfibre cloth or Chamois
Reach for the dustpan
Our first top tip for cleaning your windows is to get rid of all the dust that can build up around the corners of your windows and window sills before you start any window cleaning.  Ignoring this step is one of the biggest mistakes when cleaning windows, as it's more than likely that you will end up picking this dust up and smearing it across your windows at some point (usually just as you think you are almost finished!)
So before you start to clean your windows, grab a dustpan, duster or even just a damp cloth and get rid of all that built up dust from your window sills and the corners of your windows.
Ditch the window cleaning solution
There are so many different uPVC window cleaning solutions on the market and although I'm sure they do exactly what it says on the tin, you can't beat the old classics when it comes to getting your windows clean and streak free.
Start with the basic warm soapy water and a sponge to clean your windows.  Don't go crazy on the bubbles; just use a minimal amount of washing up liquid here. Alternatively, and this one may sound like an "old wives tail", but it has been proven to work a treat.  Simply mix two tablespoons of vinegar to a small bucket of warm water. This has stood the test of time as one of the most used window cleaning mixtures around.
Read all about it…
Once you have cleaned your windows you need to get all of that excess water away to ensure a streak free finish.  Reach for a microfibre cloth if possible (or a wrung out chamois if not). This will let you remove all remaining water from the glass ensuring you reach into those corners and sills.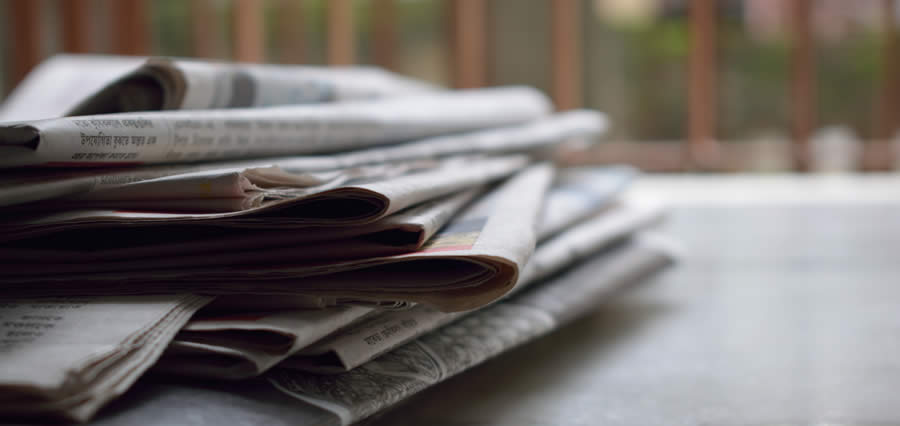 Now is time for another great "old wives tail" style tip.  Grab your newspaper (ensure you've already read it and filled out the crossword first), crumple a few pages into a ball and start buffing.  This is one of the most used tips for cleaning windows we hear and it does work a treat.  It should leave your windows looking streak free and perfectly clean, allowing the loads of light into your home and giving you a perfect view outside.
Sunshine on a cloudy day
Picking your time to clean your windows can be as important as the products you are using to clean them with.  A cloudy day (which we are never usually short of here in the UK) is actually perfect for cleaning your windows.  A lovely sunny day will usually dry your windows out to quickly and leave them streaky before you have managed to buff them to a perfect shine.  Save the sunny days for picnics and pub gardens and save your window cleaning tasks up for when it's a little cloudier and dull out there.